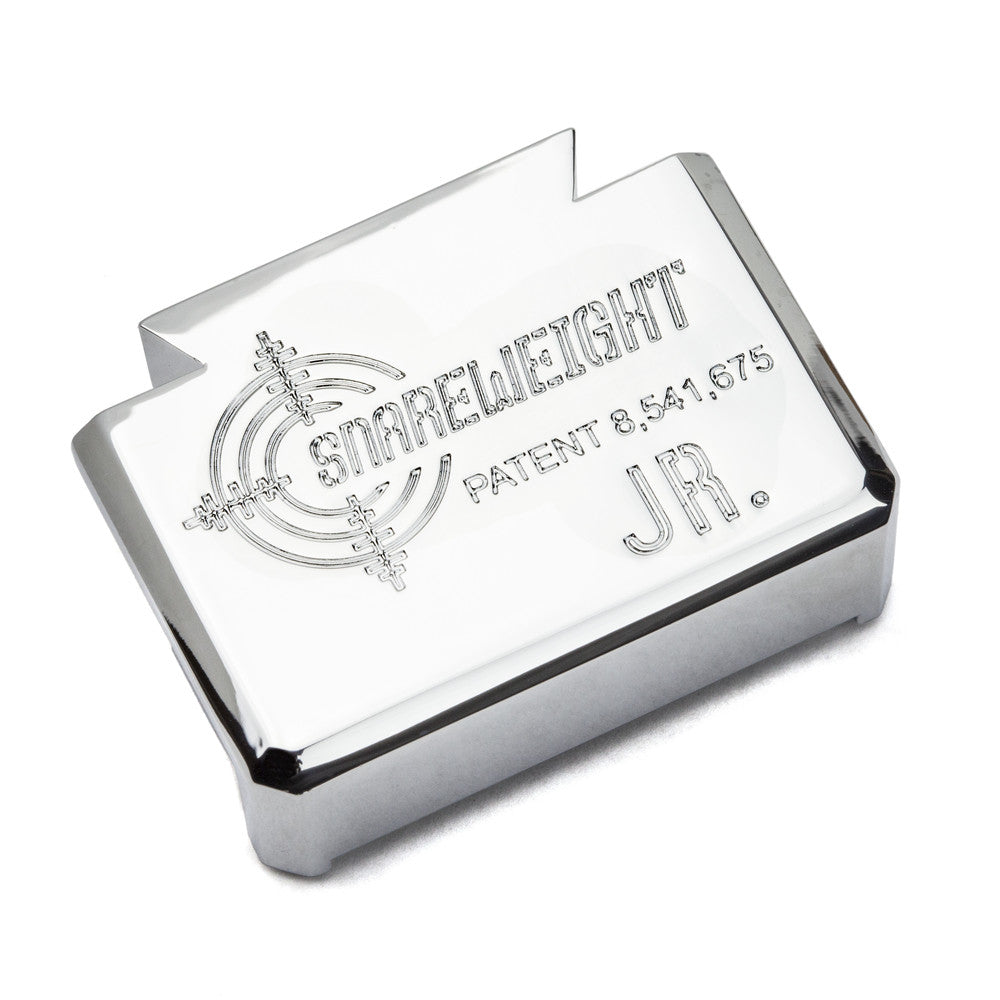 Snareweight Chrome Jr. Dampener
Regular price $0.00 $37.00 Sale
Snareweight Jr. has the same magnetic feature of the Snareweight #4, but has a smaller foot print. This is great to use for a slighter lesser bit of dampening on snare drums, toms, or any drum with most metal hoops other than die cast hoops. 
More information from Snareweight website:
Snareweight Jr 
Go with the smaller footprint damper for snare or toms!! keep the sliding feature with the neodymium magnet for finding the sweet spot. Designed and compatible with the 40's inserts, Jr inserts as well as the original standard inserts. New Mylar inserts are being designed and will be compatible with the Jr in 2017! Once you get the body, there will always be new additions down the line. 

(For die-cast hoops, the Jr will need a pro- lock )
Includes: Chrome body, white leather JR insert, and blue lined case.

Other info ....
Designed for snare AND toms. It's all about the Jr and the increased punch to your toms, smoother overtones and control. Remember too when you engage the JR on a tom in holds the head resonance to clear up your overall set rumble (all those little noises can add up). Snareweight Jr helps you find the tone of your toms you never thought possible. Flip the leather around inside the Jr like a treble switch on an amp- the softer side down will give you a rounder bodied tone whereas the white side down has a bit more stick attack. To prevent against any metal rattle with the snareweight to hoop, we've come up with what we call a "absorber" located above the magnet. This incredibly absorptive rubber called Sorbothane is expensive but particularly effective in preventing the transmission of vibration of snareweight to hoop- helping to keep it right where you want it and free of any extra counteractive vibrations. Lastly the improvement of the magnet size and sharper compound angle make it ideal for both toms and snare hoops that have a range from 80 to 90 degrees from drum head.